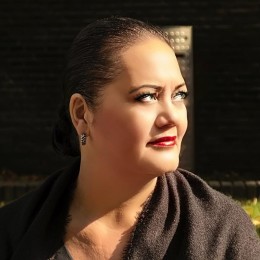 SHE IS A BADASSBUDDHA
She inspires and motivates people
from all walks of life
She shapes succesful business divas
She uses the art of creating miracles
in life and business
She is a transformative visionary and strategist creating paths to success
I believe that part of my calling here on earth is to help people connect with ideas that extend their vision of who they really are, and all that they can be through stories.
My Big Why
I motivate you to show your true self, to let your voice be heard, and to tell your story so that you make an impact that really touches and lasts.
The most beautiful and worthy gift you can give yourself is the time to embrace and love the unique spirit that you are. Joseph Campbell (mythologist, author, and philosopher) once said: "The privilege of a lifetime is being who you are". My belief is that your real purpose here on earth is to align yourself with the great spiritual power, and that your Divine inner compass is already at work in your life.
In Brief
For thirty-four years I have continuously juggled a full-time job, single motherhood (with two wonderful children), and my studies. Even in the face of hardship I have perservered.
At the moment, as a PhD Candidate, I am in the final phase of my PhD, with the subject "Storytelling: Giving Voice to Silent Narratives: The Power of the Existential Story". In 2010
I graduated in Business Administration (MScBA) at Eramus University in Rotterdam.
I majored in New Business Innovation and Entrepreneurship, taking courses on, Financial Economic Management, Strategic Management, Leadership and Management, Marketing and Strategy, and Change Management, aside from taking an additional course on Marketing and Management.
Since the start of my career I have been working changing organizations where merger, reorganization, and restructuring are central. As a change manager and as a business manager, I have years of experience with change processes, crises, and troubleshooting.
I'm on a mission, it's storytime; let's share our story and connect!